JFK / AIR CARGO BUILDINGS 8 & 9A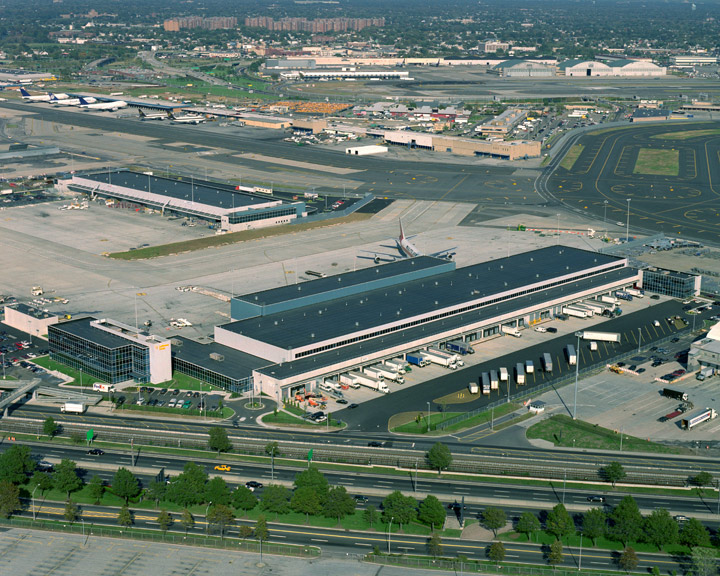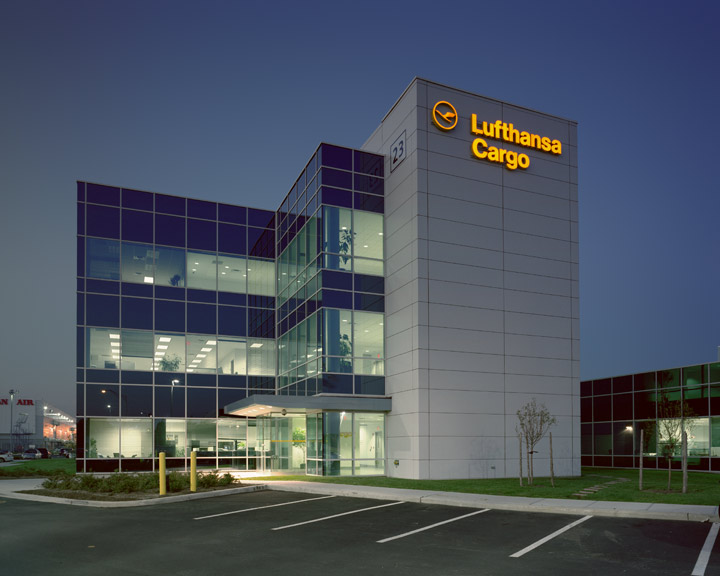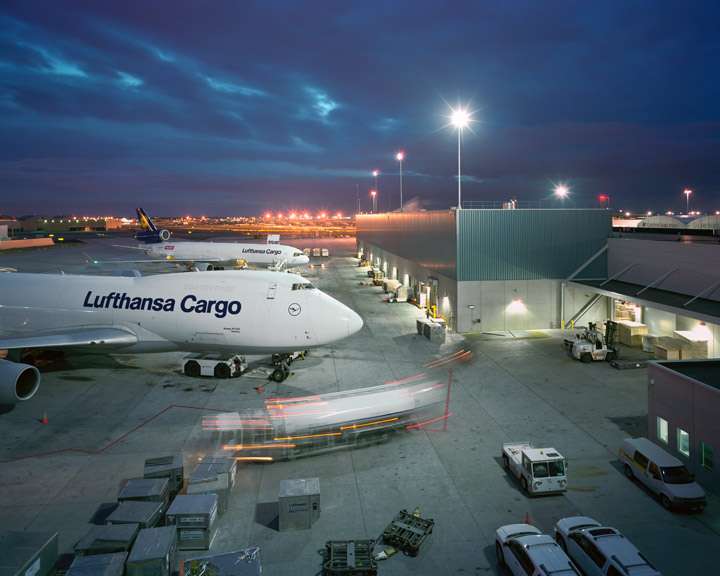 We designed, financed, developed and managed two new buildings on adjacent sites in the airport's South Cargo Area, and provided state-of-the-art cargo space.  Tenants for the new terminals include Lufthansa Cargo, Alliance Airlines, Cargo Service Center and Lufthansa Technik, a Lufthansa subsidiary that provides logistical support to the airline. Lufthansa will be the major tenant, occupying nearly half the space.The facility has the following attributes:
434,615 sq. ft. of building area (including 343,855 sq. ft. of cargo warehouse, 87,670 sq. ft. of office and 3,090 sq. ft. of ground service equipment maintenance facility) on 42 acres of land.
Both terminals have direct access to the Van Wyck Expressway, JFK's main entrance, plus a direct connection to taxiways A and B. The taxiways link to JFK's main runways, saving freighter aircraft costly taxiing time.
A 496,109 sq. ft. aircraft ramp can accommodate up to six Boeing 747 freighters. On the landside, 101 truck docks provide fast and efficient service and relieve vehicular congestion.