HANGAR #1
AIR CARGO COMPLEX – LAWA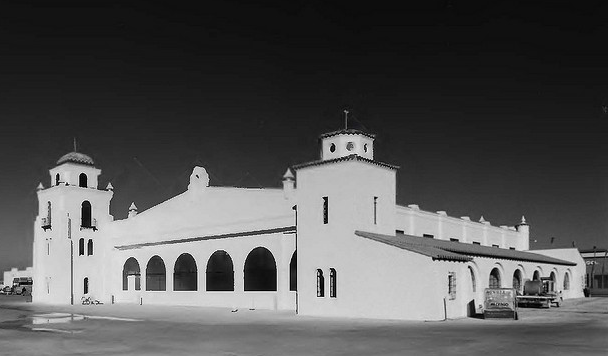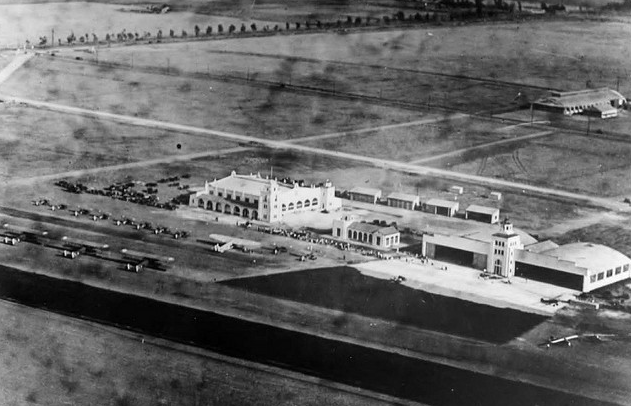 Hangar #1 was the first aviation property constructed at Los Angeles Municipal Airport.
In 1929 The Curtiss-Wright Company originally constructed the building as a flying school. A 1929 highlight was the August Landing of the world famous Graf Zeppelin, the newest and largest aircraft in existence, stopping to refuel on an around-the-world flight.
In 1986 this City Cultural monument had fallen in disrepair and was shuttered due to its functional and physical obsolesce. We entered negotiations with the city of Los Angeles Department of Airports and DHL Airways, Inc.(DHL) to create an adaptive reuse for this property. A successful 3 building air cargo project of 120,000 SF warehouse and 150,000 SF aircraft apron was created.
The project created a win-win for the city of Los Angeles as a new air cargo facility, for preservationists as a National Historic Landmark and for its tenants as a state-of-the-art apron-served cargo complex.
This served to compliment Hangar #1's Spanish Mission architecture. The property demonstrated how an adaptive reuse can turn a property liability into a cultural, historic and financial asset.
ONT/INTERNATIONAL ARRIVALS FACILITY


AeroMexico's election to expand into Southern California's Inland Empire was stymied by a lack of an International facility at Ontario International Airport (ONT). AeroMexico corporate staff charged us with their demand to design/build/finance/construct an International Arrivals Facility at ONT. This project was competed in 89 days, allowing AM the ability to initiate their MEX ONT service on schedule.
LAX/CONTINENTAL AIR CARGO FACILITY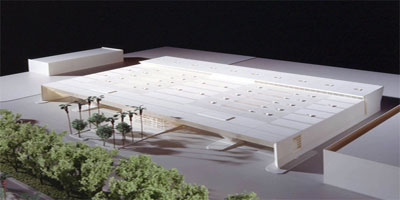 CO sought out our expertise to design/finance/construct and operate their planned 130,000 SF on airport warehouse at Los Angeles International Airport.This state of the art project featured an automated Material Handling System and expansionary offices for CO's cargo sales and reservations staff.
The competed project won several architectural awards for its significance.
LAX/SINGAPORE AIRLINES AIR CARGO WAREHOUSE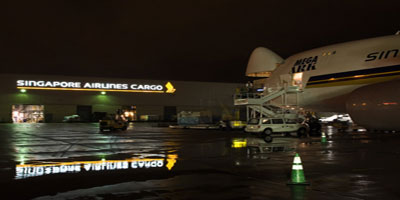 Singapore Airlines (SQ) aggressive expansion into Los Angeles International Airport drove their desire to control their on airport warehouse destiny.
SQ commissioned our services to identify and provide conceptual drawings and construction estimates of a new air cargo facility. A under utilized site was identified and negotiations were held with city of Los Angeles Department of Airport staff to secure this parcel. A 50,000 SF warehouse was constructed to serve Singapore Airlines (SQ) Mega-Ark aircraft. This included 12,000 SF of operating offices, and 14,400 SF of administrative area. The ground lease negotiations were completed and SQ successfully launched its gateway facility, with internal funds.